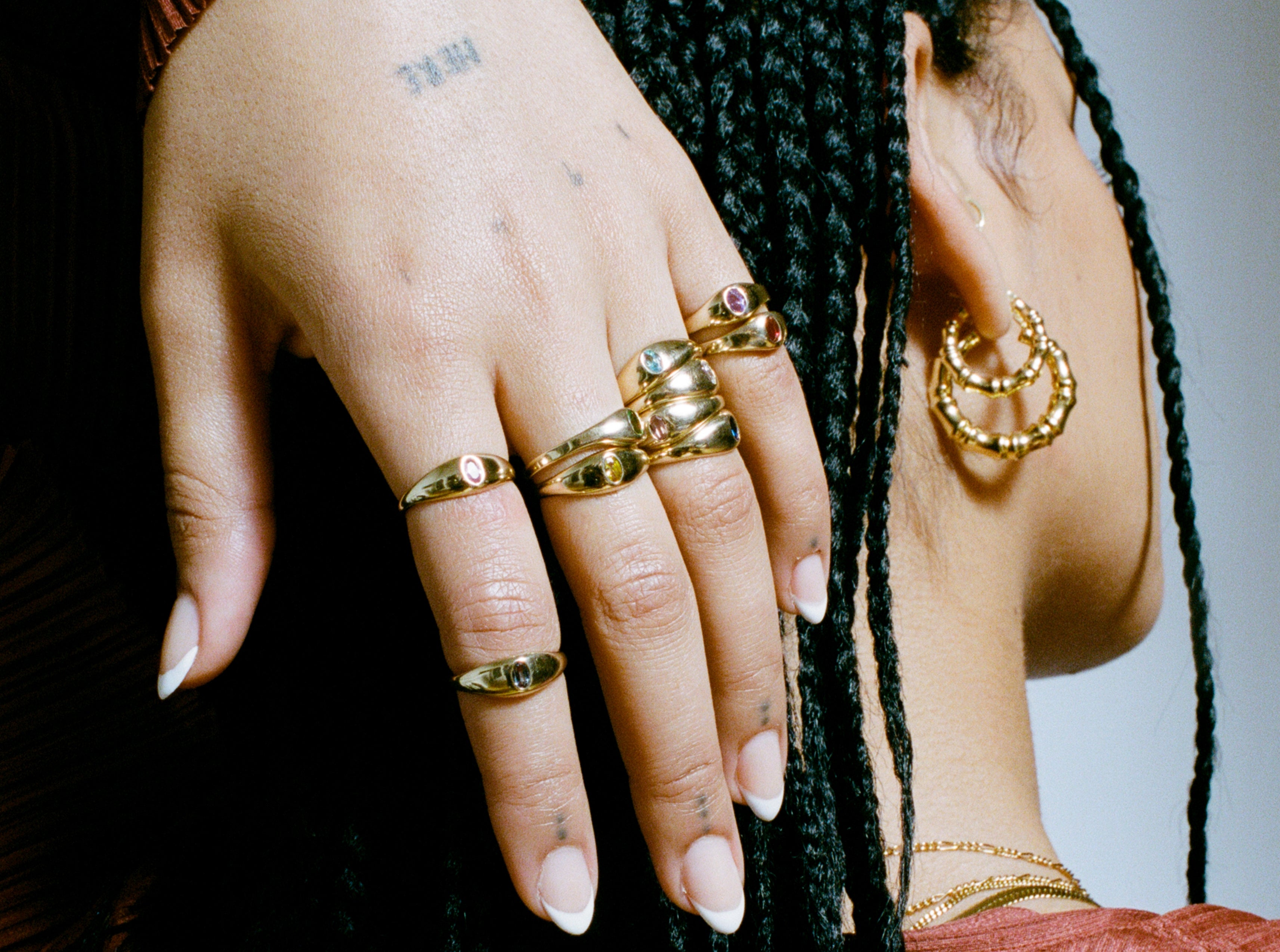 Friends and collaborators Edi Cañedo and Chloé Li-Chapman were inspired to build CUCHARA for people who go beyond the basic. Working in precious metals and stones, Cañedo and Li-Chapman understand their customer is someone who's culturally savvy, who loves to explore new ideas, and who isn't satisfied with the mainstream. While luxury is front and centre, the brand is grassroots, built from the ground up by Cañedo and Li-Chapman. While the pair are very invested in community, they know CUCHARA is destined to go global. CUCHARA's designs are inspired by Toronto's creative community, places Cañedo and Li-Chapman have loved, and Rihanna.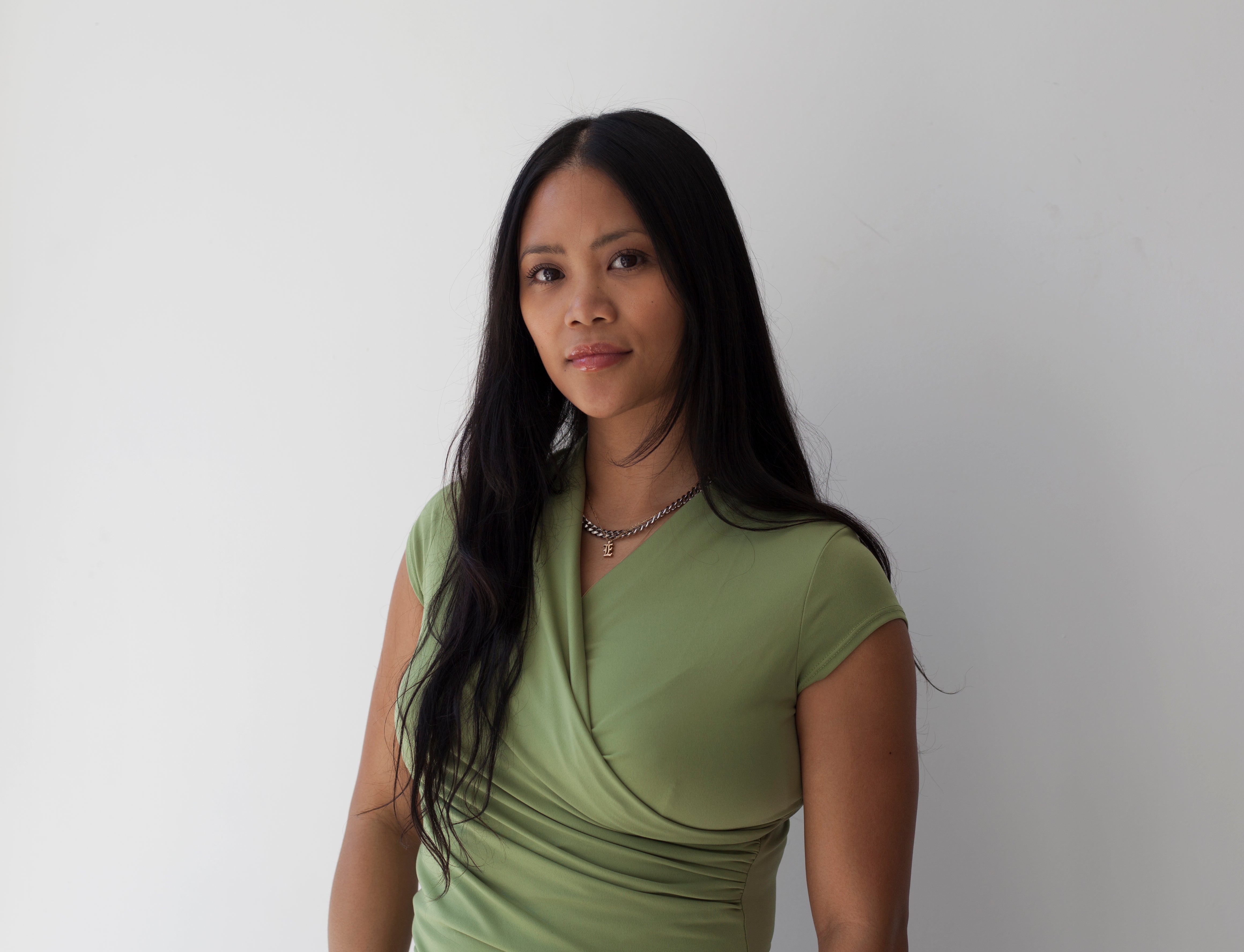 FOUNDER & DESIGNER
EDI CANEDO
CUCHARA was founded by Edi while living in Victoria BC. In search of new and unique accessories, Edi utilized intricate vintage spoons, which were in abundance in thrift stores throughout the city. Her Filipino mother loved them so much she would call them the 'Cuchara' necklace (Cuchara meaning spoon in Tagalog). Although her designs have since evolved from using spoons, the name has stuck and is a reminder of the brand's roots. When not in studio, Edi enjoys spending time in nature, walking her dog Goldie and dreaming of her next getaway.
BRAND & MARKETING COORDINATOR
CHLOE LI-CHAPMAN
Edi and Chloe have known each other for years, but officially started working together in 2018. Born and raised in Toronto, Chloe's experience working with local brands and her social network have made her a great asset to the CUCHARA team. Chloe spends her time travelling, going to any and every new restaurant in the West End and doing any activity Edi convinces her too.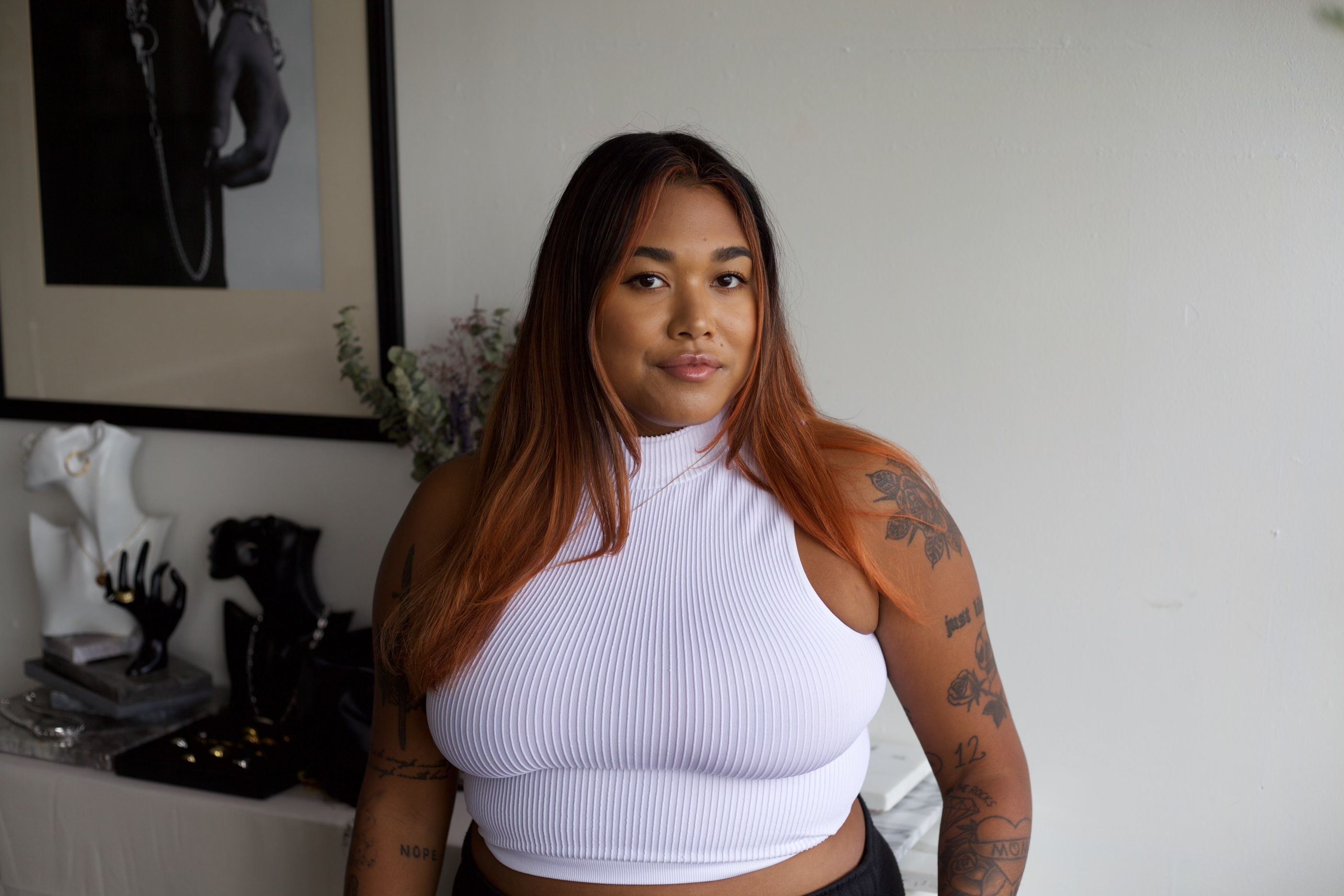 CUCHARA has always been a brand that keeps sustainability and ethical jewelry production close to our hearts and at the top of our minds. Our ethics are rooted in our humble beginnings, when we first started making jewelry we sourced materials from vintage spoons in order to provide a new life to a material that once was. Our current day practices maintain that same integrity through the recycled use of deadstock materials to create our unique pieces. We believe in creating jewelry that is not just made with love, and care but has been conceptualized with our ethical responsibility to mother earth at the forefront of our minds. What's more, our quality pieces are built to last you for years, to ensure this we offer a polish & re-plating program for any CUCHARA piece to maintain its quality from its original form.